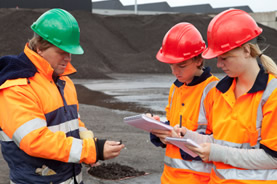 ASTC Ltd Asbestos Consultants are highly qualified with extensive experience in the area of Occupational Health & Safety. ASTC Ltd offer the following services in relation to Occupational Health & Safety.
Preparation of Health & Safety Statements.
Hazard Identification & Risk Assessments.
Health & Safety Audits.
Accident/Incident Investigation.
Providing professional Advice & Assistance to ensure company compliance with legal requirements.
Expert Briefings to Management.
Expert Witness.
For further information please call us direct 086 8351821 or e-mail This email address is being protected from spambots. You need JavaScript enabled to view it.